ORGANIC FEMININE
BALANCING CREAM
---
Infused with the synergy of Bioidentical Progesterone and Nano-Emulsified CBD (no THC)
A Patent Pending Formulation
Organic products
For all skin types
Non GMO
Not tested on animals
Cruelty free
Paraben free
AVAILABLE NOW
---
Innovative
& Transformative
---
With the Introduction of CBD into the marketplace, we "reimagined" an ENTIRE new way to Rebalance!
We invite you to become part of our story and take your health and wellness to the next level…
because you deserve to feel as healthy as you possibly can.

Women with normal progesterone levels have the following in balance:
The reality is, most women have a deficiency of progesterone.
Imagine giving yourself fully to your partner without feeling tired, guilty or in actual pain while you are making love.
Imagine having constant energy!
Imagine yourself with a firm tummy, waist and thighs. Just as it should be.
Imagine just sucking up all of life because you have the energy to not just participate, but to lead it!
FEMININE REBALANCING
---
Felicity Organics Feminine Balancing Cream with USP Progesterone and Nano-Emulsified CBD. An unbelievably synergistic formulation.
Advanced Bioavailability:
Nano-emulsifying creates a more readily available formula that quickly impacts the body.
Highest Quality:
From development through manufacturing and packaging, we employ very strict quality control procedures. Our products are subject to a battery of quality assurance testing that is uniquely designed and chosen for the application of nano-sizing CBD and Progesterone.
Supplementing with a bio-identical feminine cream can help you rebalance.
50ml airless container with measured dispensed servings
Double insulated for longer shelf life
Double insulated for POWER PACKED PROGESTERONE – 20 mg per application shelf life
Nano-emulsified CBD – providing greater and faster absorption in your body through nano-emulsificaton
Organic Aloe Barbadensis Leaf Juice, Organic Butyrospermum Parkii (Shea) Butter, Organic Ethanol, Organic Helianthus Annuus (Sunflower) Seed Oil, Organic Theobroma Cacao (Cocoa) Seed Butter, Organic Nano-Emulsified Cannabidiol (CBD), Organic Glycerin, USP Micronized Bioidentical Progesterone, Organic Copernicia Cerifera (Carnauba) Wax, Xanthan Gum, Organic Sunflower Lecithin, Sodium Citrate, Citric Acid
HOW
Progesterone cream is best used twice daily, morning and bedtime.
Don't apply immediately before showering or exercising. Give it 30 minutes or more to fully absorb or use it afterwards.
HOW MUCH
Apply 20 mg of progesterone per application (4 pumps).
Some women choose to use more at bedtime to support relaxation and sleep. Try using 5 pumps at bedtime for a few nights in a row to see how that works for you.
Standard dose not doing the trick? Double your application for a few cycles to see if that works better.
Feeling too relaxed at standard dose? Then try using half as much per application. We are all individuals so you should adjust as needed.
WHERE
Apply cream to the soft skin of the inner arms, inner thighs, abdomen or chest. Much of the absorption will occur through the palms of your hands while rubbing it in, so rub it in well before washing your hands. Want to try it on your face or neck? Try a small area first to ensure you tolerate it as these areas can be more sensitive in some individuals.
WHEN
If you still menstruate, you can use the cream for the last 2 weeks of your menstrual cycle. If you've never counted the days in your cycle before then this is a good time to start. Day 1 is your first day of bleeding and the cycle length is counted from the first day of bleeding to the next cycle's first day of bleeding. Ovulation, or the release of an egg from the ovary, generally happens about 14 days before bleeding (menstruation) so if you have a 28 day cycle, you will use the cream from day 14-28, or from ovulation until menses. If your cycle is longer, like 30 days, then you will use the cream from days 16 to 30 of your cycle. Can't bear being off the cream as your symptoms seem all month long? Stop use while menstruating, then resume for the remainder of your cycle.
If you no longer menstruate (post-menopausal, hysterectomy, or ablation)you can use the cream daily.
If your cycles are irregular, use the cream two weeks on, two weeks off. If you get your menses while using the cream, stop the cream, count that as Day 1 and resume using the cream 2 weeks later.
Some will appreciate results the very first weeks, others after 2-3 months of use, so give it some time to have a full effect and listen to your body when adjusting application amounts.
WANT TO FIND OUT MORE?
---
ABOUT US
---
Felicity Organics products are manufactured in conformity with Current Good Manufacturing Practices (cGMP) and meets or exceeds all FDA requirements with respect to safety. The product contains 95% certified organic ingredients. All products distributed by us are independently tested for potency, purity, and consistency. Our products are manufactured using the highest- grade materials, and contain no pesticides, no residual solvents, no heavy metals and no mildew or mold. All products we produce, manufacture, market or distribute are fully compliant with applicable laws, rules, and regulations of all 50 states. All ingredients comply in all respects with the Federal Food Drug and Cosmetic Act, approved June 25, 1938 and all acts and/or promulgated rules amending or supplementing the same, and are not adulterated or mis-branded within the meaning of the Act and that none of the products are articles which may not, under the Act or applicable law (including, within limitation, Section 404 or 405 thereof) be introduced into interstate commerce.
FOOD AND DRUG ADMINISTRATION (FDA) DISCLOSURE: These statements have not been evaluated by the FDA and are not intended to diagnose, treat or cure any disease. Always check with your physician before starting a new botanical extract, medicinal herb or dietary supplement program.
Progesterone in menopause and perimenopause
---
Descriptions like irregular cycles, mood swings, insomnia, vaginal dryness and hot flashes among others are common to women nearing or in menopause and many women in their mid-30s may experience this. This is also occasionally accompanied by a decline in cardiovascular health and increased cholesterol.
Progesterone for younger women
---
Normal progesterone levels create the environment for the implantation of a fertilized egg. Infertility may be a result of insufficient progesterone levels. If conception does occur, the ovaries continue to produce progesterone to supply the placenta and prevent pregnancy loss. Later in pregnancy, the placenta begins to produce its own progesterone in even greater amounts. A drop in progesterone level in pregnant women can result in miscarriage. For younger women, the monthly can be so much easier to handle with sufficient progesterone levels.
Felicity Organics Feminine Balancing Cream
---
Combines a patent pending formulation with the synergistic combination of USP bioidentical Progestereone and CBD. There is a lot of information online with regard to CBD, including it's potency as a vasodilator and the reduction of TNF – Alpha molecule (inflammation) as well as neurochemistry changes in the body. Of course we don't make specific health claims but urge you to seek out information from your primary care physician. Our product is a bodycare product with awesome ingredients!
Our team, including several naturopathic doctors can help get you on the right path with hormone balancing.
Neurochemistry changes
---
As hormones decrease, they affect serotonin levels/receptors (the feel- good hormone). This article published by the NCBI explains about serotonin receptors and neuroprotective mechanisms for increase synaptic plasticity, as well as why this is valuable * (study)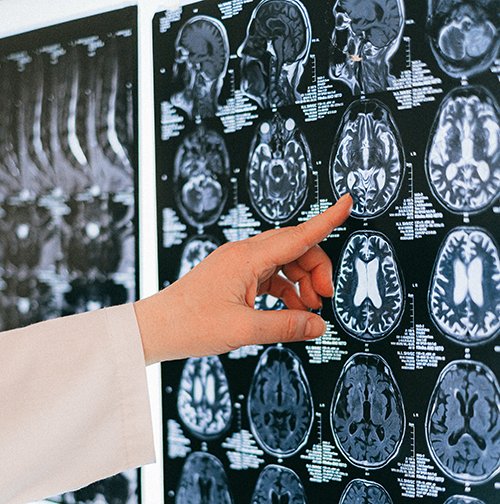 Inflammation
---
As hormones decrease, levels of inflammatory molecules increase, specifically TNF – Alpha (tumor necrosis factor), this has been linked to cognitive problems and decreased bone density. Rid the body of the inflammatory molecule and the body can return to normal. High TNF – Alpha have been observed in bone loss. This study discusses this in detail ⁕(study)
Potent vasodilator
---
Vasodilation literally means increasing blood flow This article discusses this in depth * (study)
Create a life in balance
Take your health and wellnesss to the next level and get your FEMININE BALANCING CREAM today!